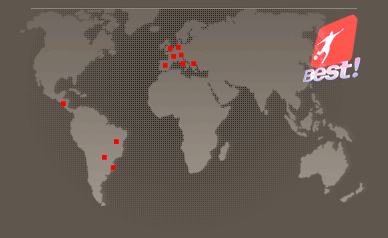 We are experts in professional football player contract negotiation and capturing young talent.
We have a network of scouts and football representatives appointed in a dozen countries, working in our talent capture programme.
This far-reaching coverage provides invaluable help to football clubs and enables us to always offer the best option to our represented players.